Free Photography Classes from CreativeLive – March 2017
Now that we're two full months into 2017 you've set your goals for the year and laid out the steps to accomplish those goals…right!?  OK, so that took care of 10% of you.   No worries, you're not alone 90%, but you can start today – get our your schedule out and block out some time to learn from the best in the business at CreativeLive so you be better prepared to reach your goals for 2017!
What is the catch? There is no catch..all the classes below are broadcast for free on the dates provided. You would only pay if you wished to have access to the chosen class on demand for life. It is really that simple!
If you can't find it in their library, it is very likely on their upcoming schedule. What is below is a small sampling of classes upcoming on their March calendar of free photography classes.
---
March 1 – 2:  
with Andrew Scrivani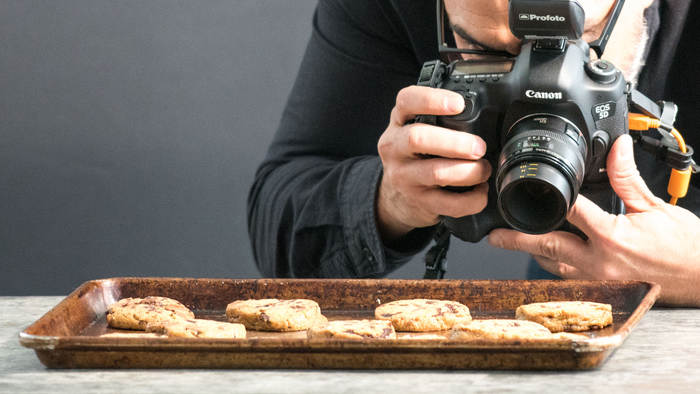 Stand Out In A Popular Marketplace
Being confident in your photography is only the start of growing your success as a food photographer. Knowing how to pitch yourself to clients, communicate with vendors, and set yourself apart from a populated market are just some of the business techniques that are essential in seeing you profit from your work. Andrew Scrivani joins CreativeLive to help you take your photography and business to a place where you can start making it a successful career. He'll cover:
How to get work in the Food Photography Industry
How to promote and network yourself to grow your client list
Techniques on communicating with your vendors and clients on set and off
Make your photography work for you and make money while shooting what you love.
---
March 2-4:
with David Cross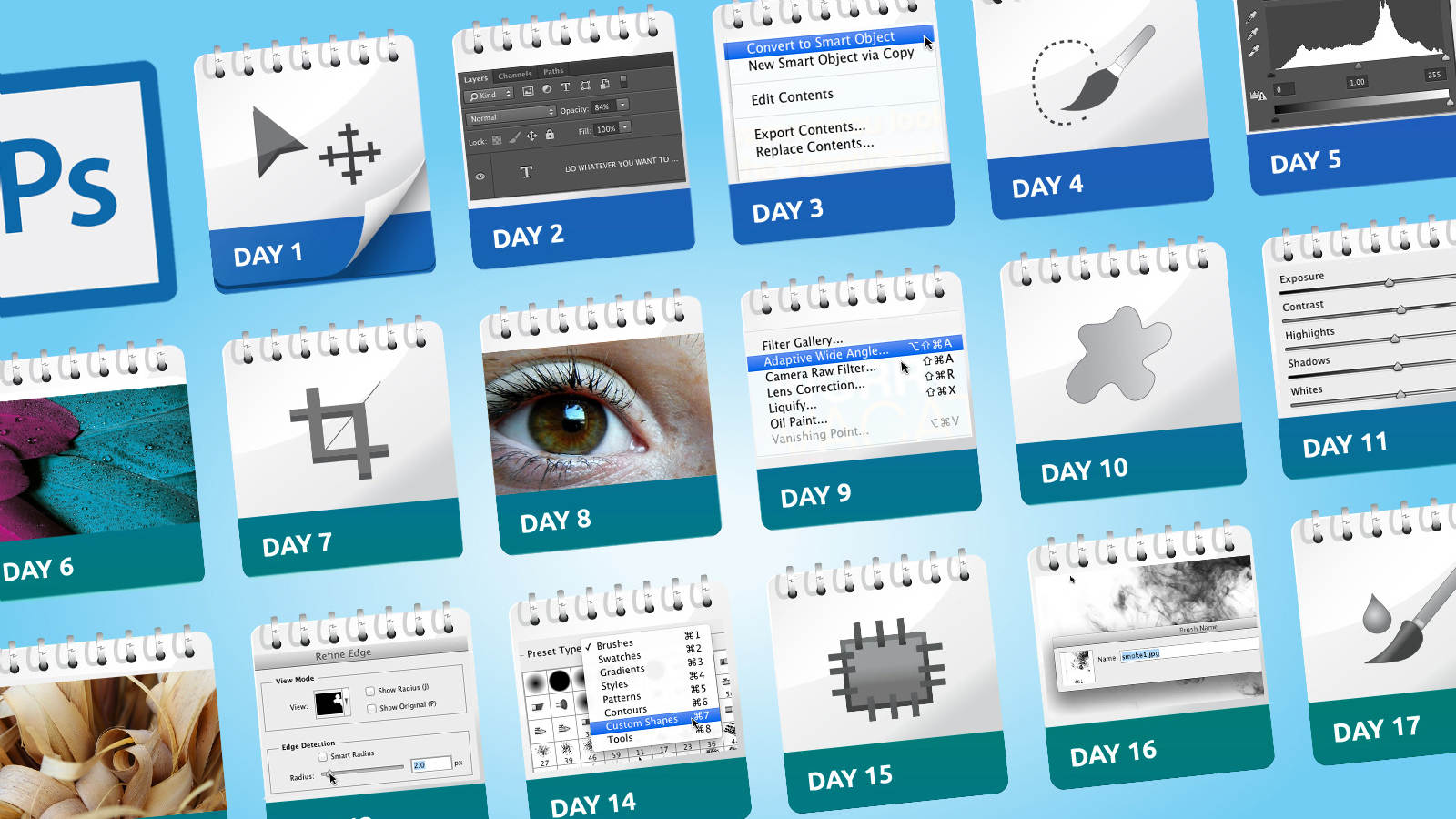 Photoshop is an essential tool for all working professionals, no matter what industry. Join legendary Photoshop pro Dave Cross for an intensive 30-day series on everything you need to know about this unparalleled — and often overwhelming — program. Dave will teach one hour every day for 30 days, covering everything from setting goals to expert retouching strategies. Taught in bite-size chunks, this series will help you improve your skills, efficiency, and creative ability. At the end of this intensive series, you will understand basic techniques for every photo editing task, innovative hacks to improve your workflow, and which tools to use (and which ones you never have to learn). In addition, you learn how incorporating a non-destructive workflow will boost both your productivity and creativity. This is not just a passive, sit-back-and-watch class: you will be encouraged to actively take part by completing assignments and participating in live Q&A and feedback sessions. If you want to take your Photoshop skills to the next level, join Dave for 30 Days of Photoshop.
---
March 4 – 5: 
with Lindsay Adler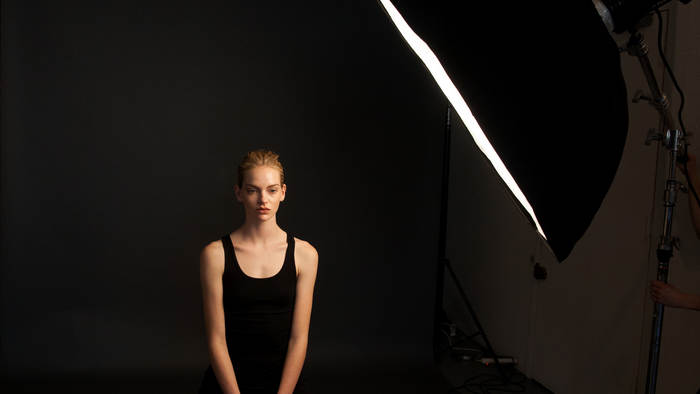 Learn To Read And Shape The Light Around You
"It is a great course! Lindsay explains every possible lighting issue!"– Ayse Christo  
Light is the key element to any photograph. This class will teach all levels of photographers to see light in a whole new way. By understanding the science behind the lighting, you will learn to shape and create more dynamic photographs.
Lindsay Adler is a successful New York fashion photographer and one of the most popular educators in photography. She will help you understand how to decode and recreate the light in images:
Understand the terminology of lighting
Study the direction, length and depth of Shadows
Understand necessary considerations for natural light
---
March 5-6:
with Lindsay Adler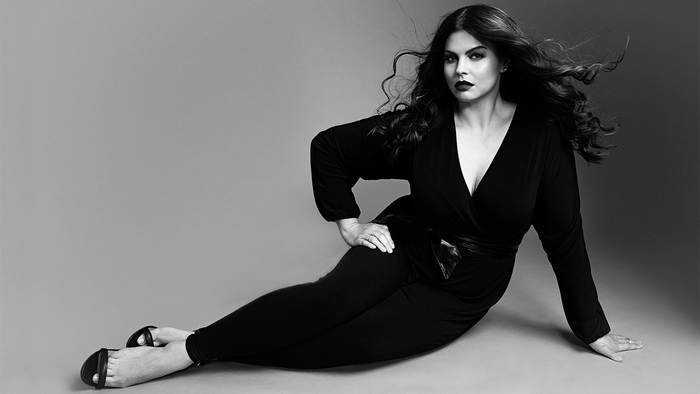 Posing And Styling Tips For Full Figured Women
Wow, you never know what you don't know until you know it! This class was really an eye opener on posing in general but especially curvy women that portrayed their inner beauty as well as the outer beauty. Lindsay was very clear on what and why she did things. The results speak for themselves! I'm totally sold on this method of learning as I'm a visual learner and have retained more than ever before!  – Safronia
Photographers are hired to capture portraits that accentuate the best features of their subjects. Lindsay Adler will share techniques on how to photograph your full figured and curvier clients by accentuating their lines and creating beautiful silhouettes. She'll show you how to highlight curves and use the right camera angles to flatter the shape of any woman. Lindsay will lay down a solid foundation of posing and styling so that you can make your clients feel comfortable in front of the camera.
This class will cover:
Styling suggestions for full figured women including a bridal session
Camera angles and posing techniques for the most flattering images
Photoshop techniques to help highlight your curvy subject
Whether your photography focus is wedding, portrait or intimate boudoir, you'll be able to represent your clients as the unique, beautiful women they are.
---
March 5-6:
with Jen Rozenbaum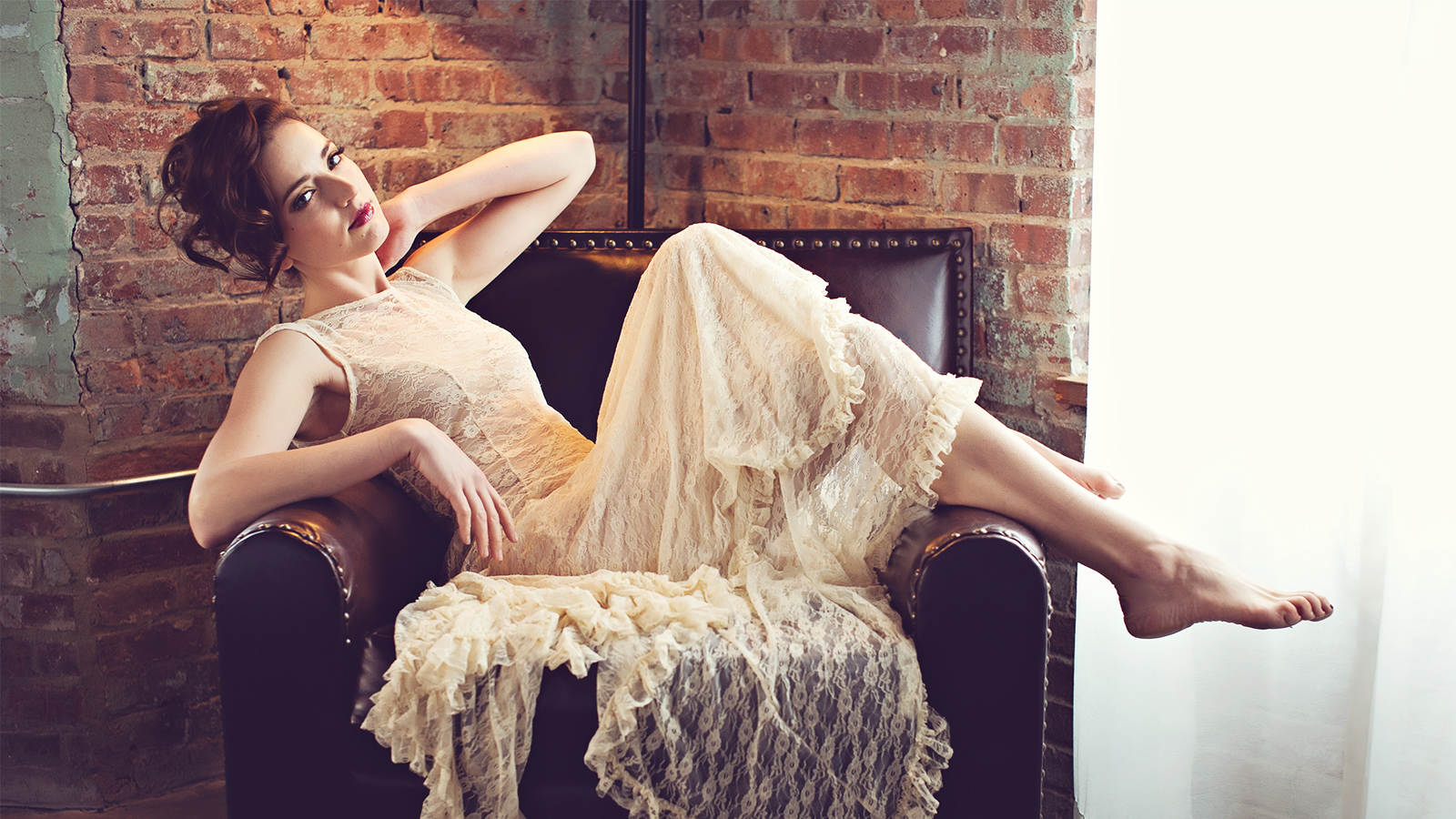 Make Your Boudoir Business Thrive
A beautiful collection of boudoir photographs has the power to transform a woman's sense of self. Suddenly she realizes she can be beautiful, glamorous, and sexy – no apologies needed. Jen Rozenbaum shows you how to make that magic happen in Boudoir Bootcamp.
Jen has built a career celebrating femininity through photography. Her passion and commitment to making women feel beautiful permeates everything she does. In Boudoir Bootcamp she'll open the door to every aspect of her business so you know exactly what it takes to make a living while making all of your female clients look and feel amazing – every time.
Jen will cover every aspect of owning and operating a boudoir photography business. You'll learn how to:
Set up a shooting space, either in-home or in studio
Pose, light, and flatter any client
Price your products for profit
In Boudoir Bootcamp you'll learn exactly what it takes to add boudoir services to your client offerings or establish a boudoir-only business. No matter what services you offer or how small your space, Jen's insights and ideas will help you make every woman feel more comfortable and confident in front of the camera.
Make your boudoir photography business a thriving one. Join Jen Rozenbaum for Boudoir Bootcamp and learn what it takes to make women look and feel strong and beautiful.
---
March 6:
with Lindsay Adler and Robert Gordon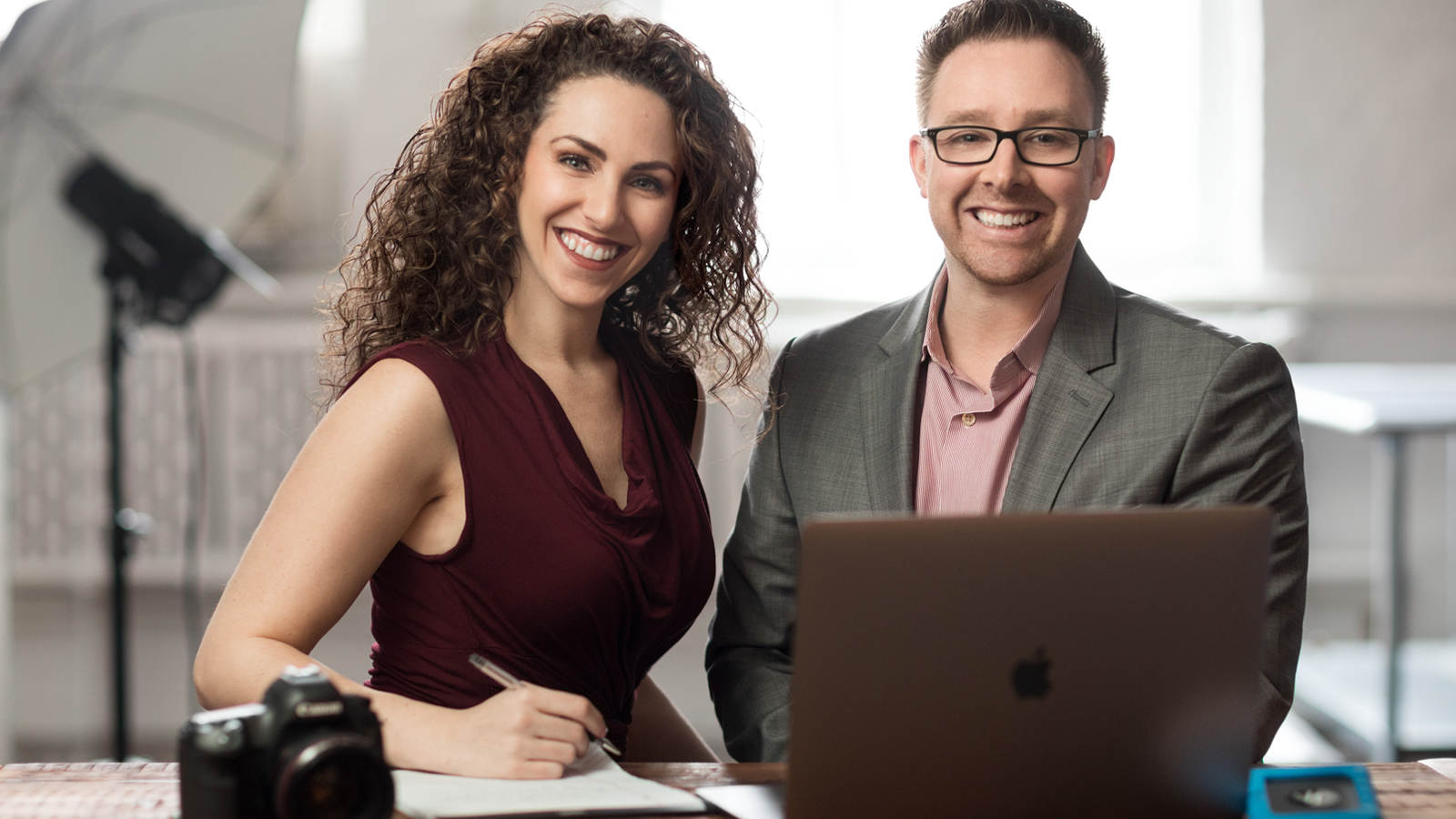 Strategies For Success
Marketing is important in every successful business. It's important to set goals for what you want to get out of your marketing, but it's even more important to find successful ways of implementing your strategy to reach those goals. Lindsay Adler along with her brand manager Robert Gordon join CreativeLive in helping you create your digital marketing machine. They'll discuss the same actionable steps Lindsay has taken to grow her brand as a photographer, entrepreneur and author. You'll learn:
Techniques for determining and converting your target audience
Strategies for building your community
Tips for building your following around your brand
Techniques for paid marketing strategies using online social
Social Media Marketing best practices that work today
This class is a must have for anyone who is eager to grow their audience, take the next steps in creating an online presence, and increase their profit.
---
March 6-7
with Lindsay Adler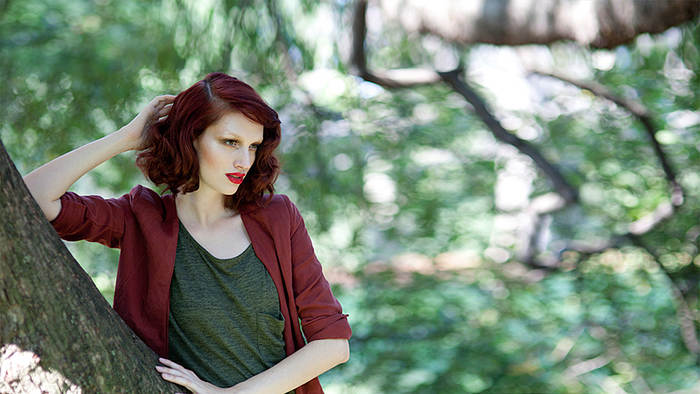 Posing Techniques Every Photographer Needs To Know.
Ready to expand your posing skills? Join fashion photographer and CreativeLive instructor Lindsay Adler for a hands-on introduction to the fundamental posing techniques every photographer needs to know.
During live photo shoots, Lindsay will cover how to work with different body types, including how to tailor movement and body angles, using a wide variety of models as examples. You'll learn how to delight your clients by ensuring flattering results, every time. You'll also learn about how your camera and lens choices affect posing choices, and how to select the gear that meets your needs. Lindsay will also teach you strategies for posing in more challenging situations — including creatively posing brides and grooms, connecting with shy subjects, and working with subjects who aren't classically "beautiful."
Whether you're a novice photographer beginning to move from candid shots to posed ones or an old pro looking for some new posing tricks, this course will give you the skills you need to make every shoot a success.
---
March 7
with Lindsay Adler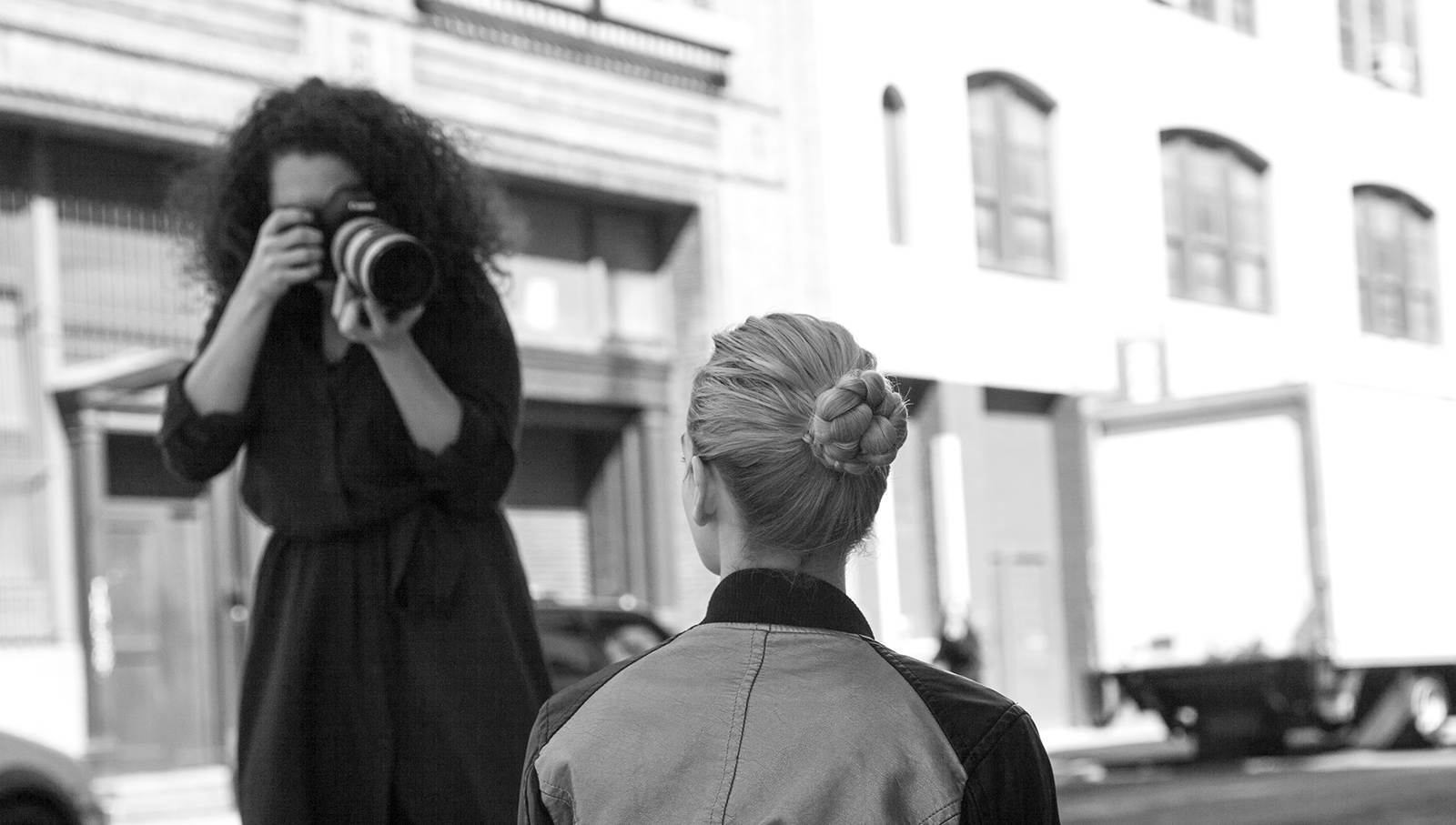 Flatter Every Subject That Steps In Front Of Your Lens
Photographers are tasked with flattering every subject that steps in front of their lens. Typically, those subjects are everyday people, not professional models. This can mean working with some challenging features along with varying degrees of confidence. Canon Explorer of Light and well-known fashion photographer Lindsay Adler walks through understanding the face and body as well as the photographic tools available to you make your clients best side shine. These features could range from a pronounced nose, large forehead, glasses, asymmetrical features, or defined wrinkles. In this course Lindsay will walk you through:
How to analyze a face and draw attention to the strengths within it
Posing and lighting techniques for challenging facial features
Posing and lighting techniques for the skin and body
Retouching tips for skin, glasses or discolored teeth
This course will cover many challenging features and show you how posing, camera angles, lens choice and lighting can work together to help you have confidence in every shoot.

---
March 10:
with Art Wolfe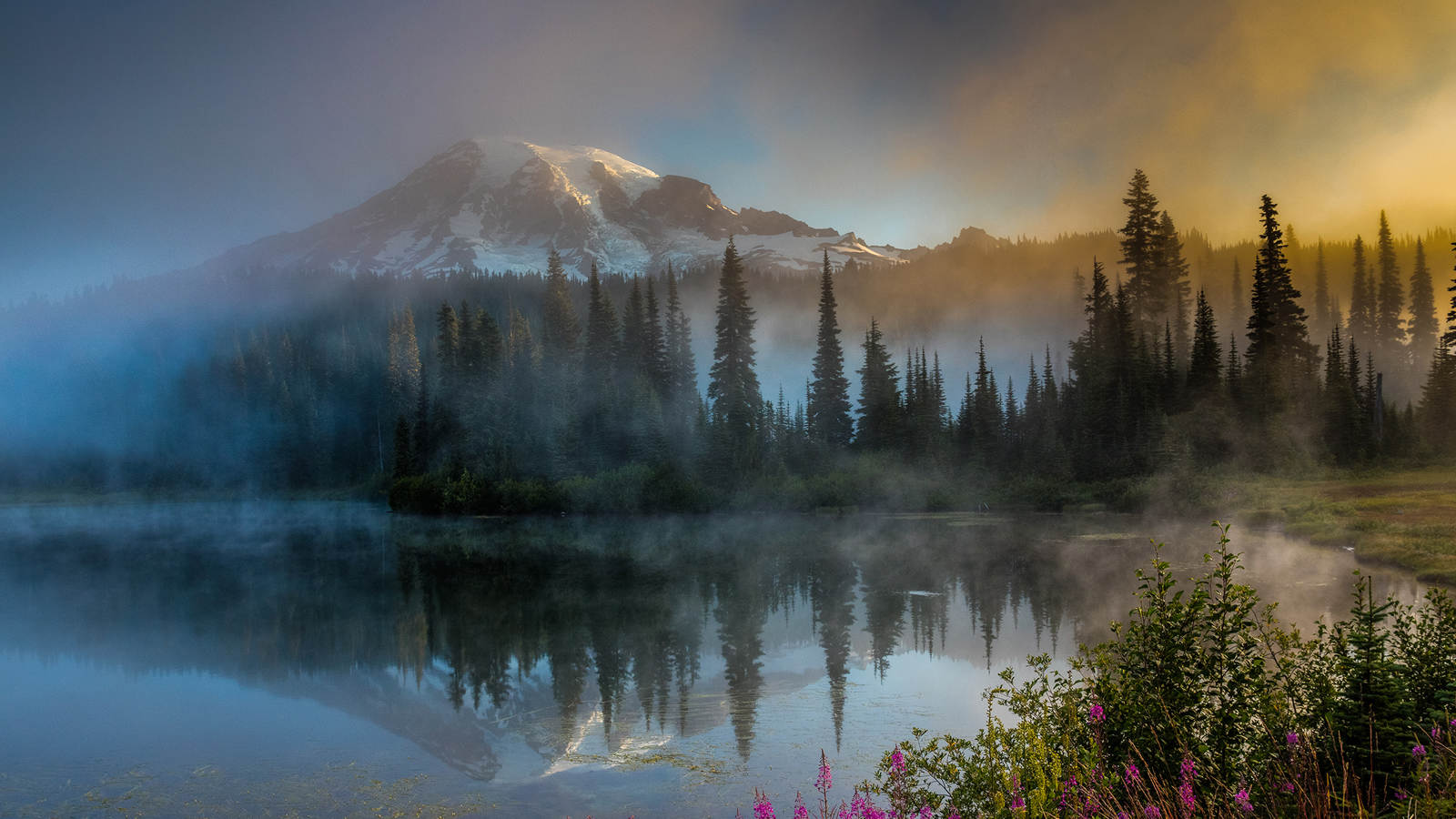 Make Artistic Statements, Enhance Your Creative Vision, And Preview Photography As Art
Photography is more than just a click of the shutter as it can create a statement or evoke a feeling and thus becomes a powerful art form. Internationally acclaimed photographer, artist and educator Art Wolfe joins CreativeLive to teach creative professionals how to see and make art in exciting new ways.
In this class Art will share:
How to maximize photographic opportunities while traveling to unique and beautiful photographic destinations.
The best ways to take those special images efficiently and economically.
His favorite technological advances and how he uses them to enhance his creative vision.
As a special segment, Art will preview how knowledge of art history provides a creative foundation and show students how to apply these principles to enhance their own compositions. He will also include a live critique of student images and, using Adobe® Lightroom® CC, will guide students through the editing process to transform the images into stronger artistic statements.
---
March 15-17:
with John Keatley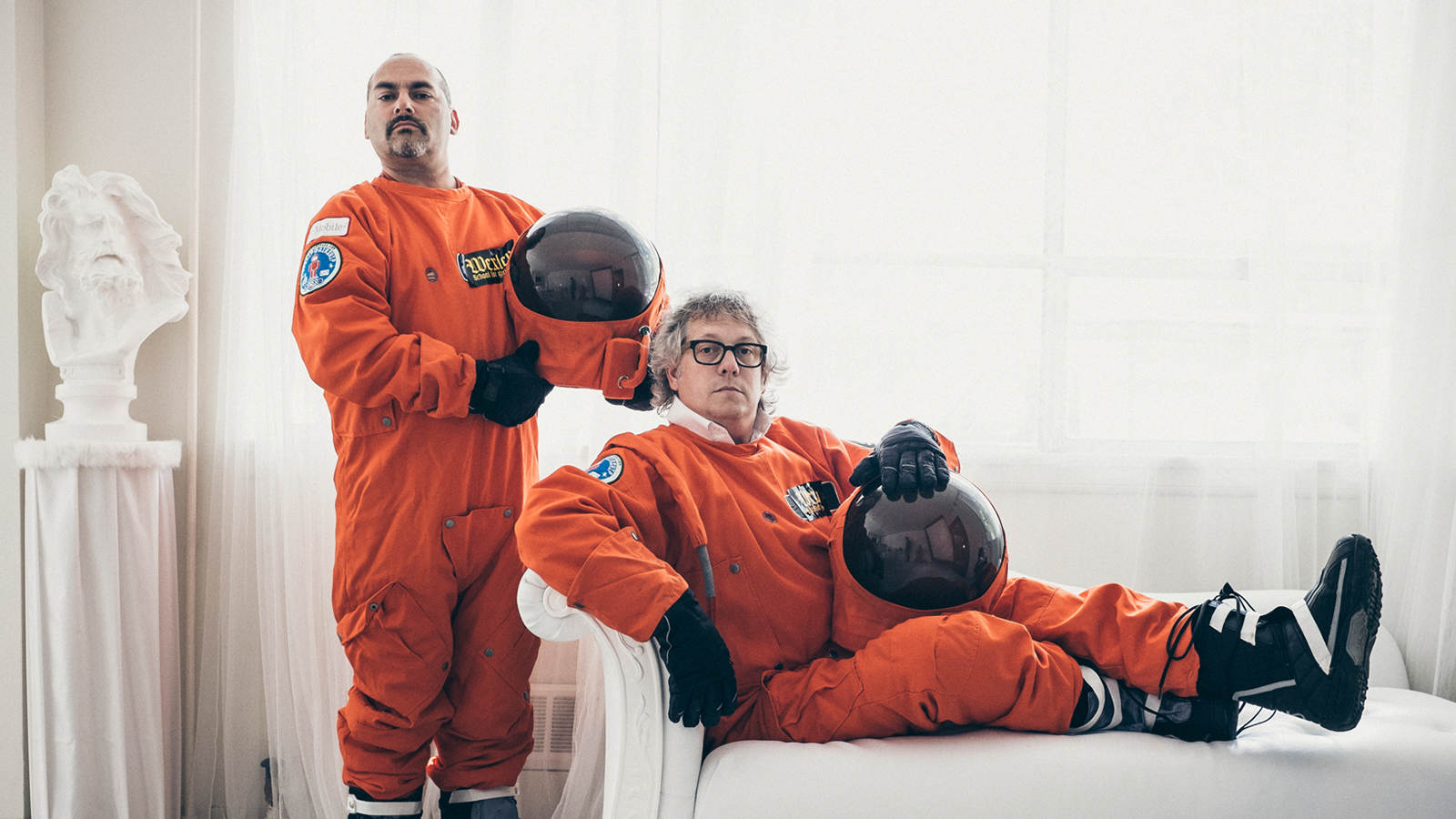 Produce, Light And Create Your Vision
Establishing your creative voice and finding new areas of inspiration are essential for a career in photography. Editorial, Commercial and Fine Artist John Keatley is known for his conceptual portraits that reflect his individual style. In this unique class, John will break down how to conceptualize, produce, style, light and fine tune your ideas into reality. He will lead you through the creation of an environmental portrait series, showing you how to make a vision come to life with any budget.
He will teach:
Where to find inspiration and how to use it to create your vision
How to research and create desired environments for set design or location scouting
How to cast for your portrait and direct subjects on set
Essentials for building a team of support around your project
Lighting techniques and styles for making the background and subject work together
Creative ways to build your vision, regardless of budgetary limitations
Being able create photos with an identifiable style can ultimately set you apart in a sea of portfolios. Finding that voice requires the flexibility to exercise your creativity. John Keatley will show you how to technically create and make your vision come to life.
---
March 21-22

Simplify Your Workflow And Master Your Photography
Imagine if you could capture, tether, adjust color gradient, and manage files in one program? Enter Capture One and, David Grover, a Capture One educator and expert. In this class, you'll learn how to maximize every shot. Here's what you'll learn:
The interface and tools, so you can customize a workflow suited to your needs
Techniques to grow a searchable and automated image catalog
Ways to simplify your workflow so you can tether and adjust your RAW files WHILE you shoot
Tips on using the color management tools to get that cinematic crisp look
With Capture One, manage your photos and edit all-in-one program for a simple streamlined process.

---
March 21-22

Get Familiar With The Next Step In Your Photography Development
Julia has a great way of explaining even some of the most technical things so that you can understand them. This is a great class to get your feet wet and then use what you learned to start swimming. – Barry Miller, CreativeLive Student
Understanding how your camera functions is a start, but in order to capture the best images, you need to know more than what buttons to push.  Julia Kelleher will walk you through some likely beginner photographer scenarios to show how to work in multiple situations, compose your image and get the most from your subjects. Whether you purchased your camera to take photos of your children, your friends or even products you are hoping to sell, Julia will show you how to feel comfortable in any environment. In this class Julia will show you:
Taking pictures of children: how to work with energetic subjects, what compositions are safest as well as poses and ideas to keep them engaged
Taking pictures of groups: be it your friends, coworkers or clients- learn the best approaches for group photos so you can capture people looking their best
Products: If you're starting a business or selling your belongings online, a great picture goes a long way in helping a buyer choose your product
Headshots or banner photos: learn techniques to get professional headshots or captivating banner photos for your social media or website
How to work with natural light and control it in your favor, as well as inexpensive options to help improve your lighting quality
If you're new to working with a professional camera, this class will give you the confidence to capture an image in any scenario with your expensive purchase. Make the most out of every situation by learning to compose, pose, direct and light your subjects.
---
March 22-23
with John Greengo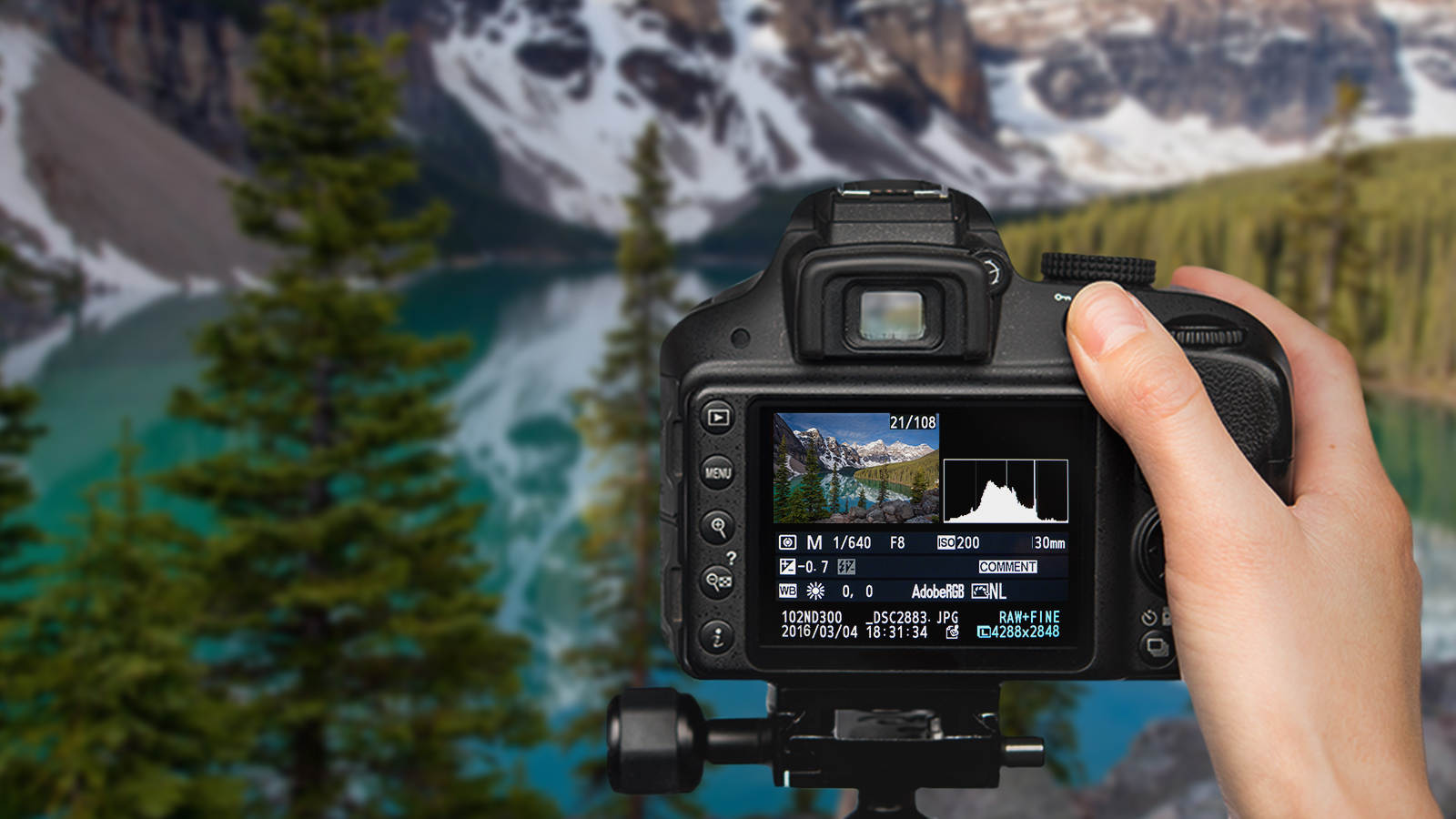 Build A Strong Foundation For Your Photography Practice.
As a photographer, you will need to master the technical basics of the camera and form an understanding of the kind of equipment you need. The Fundamentals of Digital Photography will also teach something even more important (and crucial for success) than the mechanics of digital photography – how to bring your creative vision to fruition.
Taught by seasoned photographer John Greengo, the Fundamentals of Digital Photography places emphasis on quality visuals and experiential learning. In this course, you'll learn:
How to bring together the elements of manual mode to create an evocative image: shutter speed, aperture, and image composition
How to choose the right gear, and develop efficient workflow
How to recognize and take advantage of beautiful natural light
John will teach you to step back from your images and think critically about your motivations, process, and ultimate goals for a digital photography project. You'll learn to analyze your vision and identify areas for growth. John will also explore the difference between the world seen by the human eye and the world seen by the camera sensor. By forming an awareness of the gap between the two, you will be able to use your equipment to its greatest potential.
Bonus with Purchase:
Every month, John gives you an hour of expert guidance and immediate feedback with ten questions and ten critiques in this exciting new series we're calling One Hour Photo.  John will also sit down with one guest photographer to offer insights, advice, and industry knowledge.
January One Hour Photo – Student Questions & Colby Brown Interview with Photo Critique
February One Hour Photo – Student Questions & John Keatley Interview with Photo Critique

---
March 22-23
with Jared Platt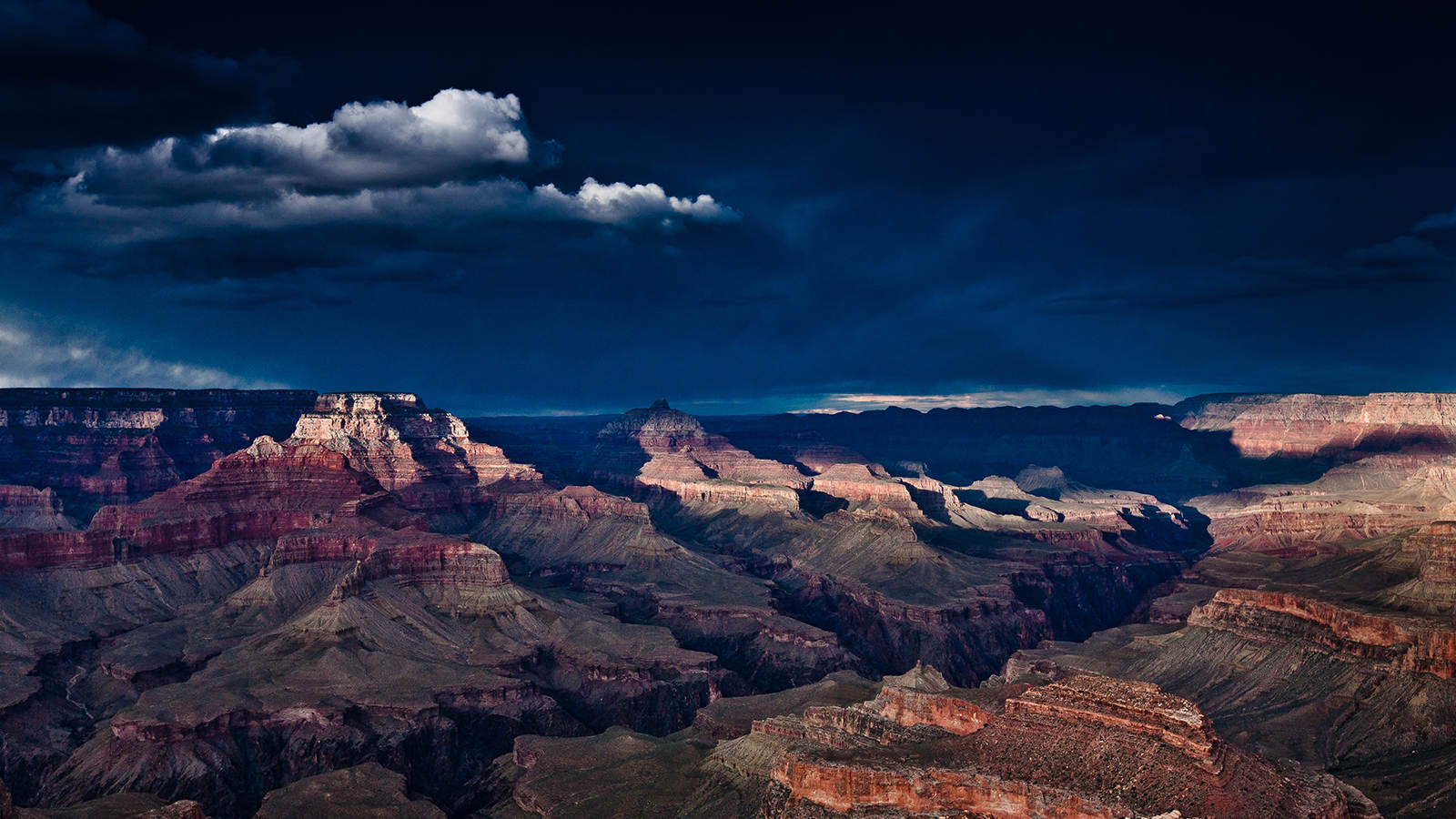 Learn Adobe® Lightroom® In 60 Minutes
Find out what Lightroom® is and does and how it can help you retouch and organize your images. In Adobe® Lightroom® CC Crash Course, veteran instructor Jared Platt will offer an easy-to-understand introduction to this useful program.If you've been avoiding Lightroom®, this is your opportunity to explore its interface and find out how it works. Jared will teach you how to:
Import and organize images and video
Adjust and correct images and video
Export and share images and video
Even if you have never used Lightroom® before, Jared will help you develop a deeper understanding of the program and how it can play a role in your creative process.
Adobe® Lightroom® was designed to make your post-production process easier, not more confusing! Lightroom® for Beginners with Jared Platt will show you how exactly how it can help.

---
March 23-24
with Colby Brown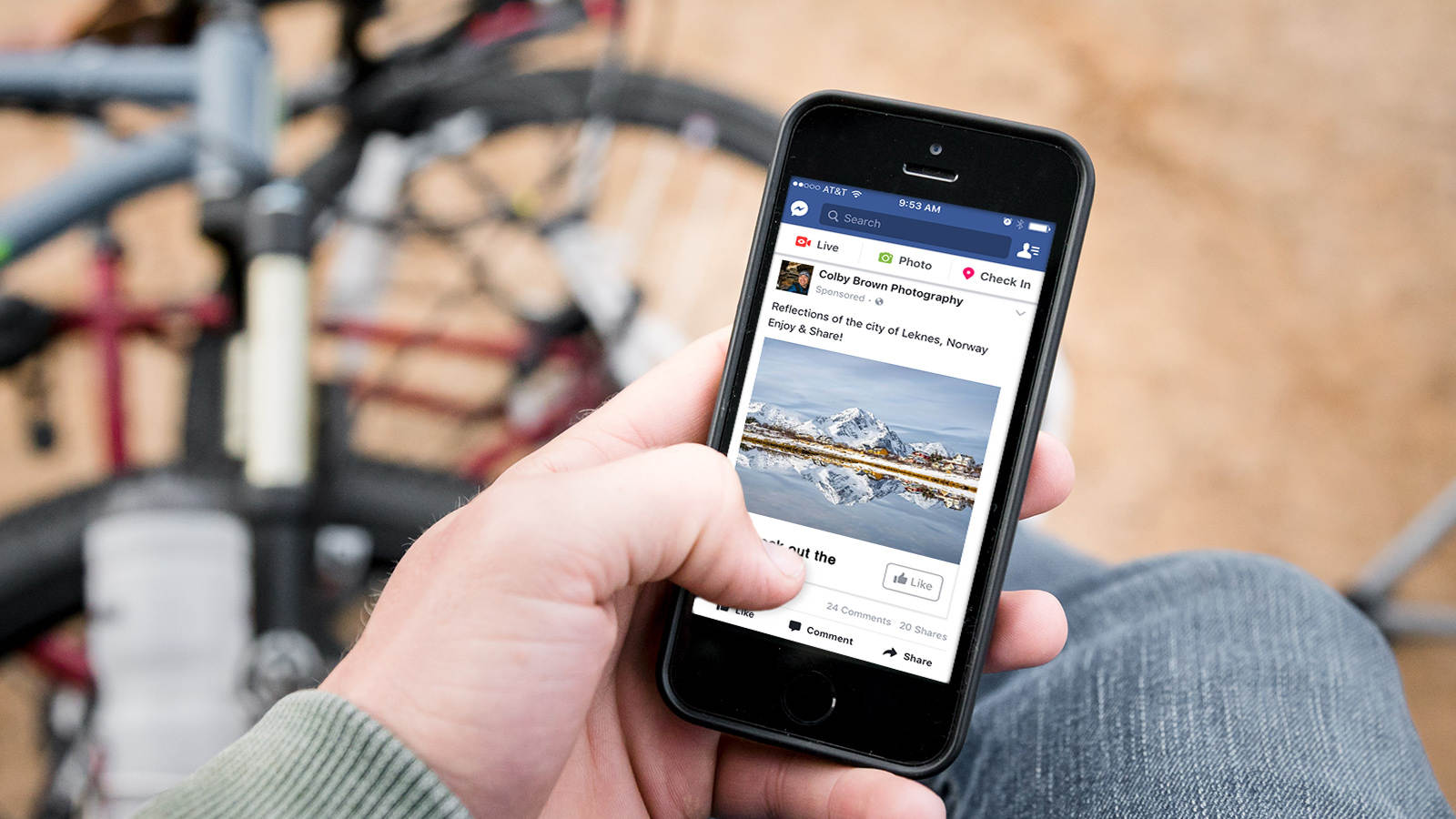 Grab The Attention Of Clients And Brands
Social Media is a powerful marketing tool, but how do you leverage yourself to gain the attention of new clients or potential sponsors? Colby Brown covers how you can find ways to monetize using various networking platforms. Whether you're interested in finding clients, becoming a brand ambassador, or selling prints this class will give you the tools needed to make strides in getting your network to work for you. You'll learn:
The significance of getting verified and how to find the right target markets for your business
How to use ads to expand your business on Facebook
The hidden value of LinkedIn and how to utilize it for sponsorship or brand influencer work
How and when to pay to expand your reach
---
March 24-25
with Peter Hurley

Create Dynamic Portraits When You Know The Fundamentals Of Lighting
Understanding how and where light is found when taking a photograph is one of the most essential learnings when taking a portrait. It's easy to spend a lot of time working on complicated lighting set-ups when your best light is often right in front of you. Join well-known portrait photographer Peter Hurley as he simplifies the process by walking you through the fundamentals of lighting. He'll explain natural light and how to work with what's available. He'll discuss how to work with continuous light and the best way to use strobes. Over the course of this class you'll be able to photograph a portrait using:
Natural Lighting Continuous Lighting
Strobe Lighting
A mixture of variable lighting to create a dynamic portrait with a simple set up.

---
March 26-27
with Art Wolfe

Maximize Photographic Opportunities To Enhance Your Creative Vision
Photography is more than just a click of the shutter as it can create a statement or evoke a feeling and thus becomes a powerful art form. Internationally acclaimed photographer, artist and educator Art Wolfe joins CreativeLive to teach creative professionals how to see and make art in exciting new ways.
In this class Art will share:
How to maximize photographic opportunities while traveling to unique and beautiful photographic destinations.
The best ways to take those special images efficiently and economically.
His favorite technological advances and how he uses them to enhance his creative vision.
As a special segment, Art will preview how knowledge of art history provides a creative foundation and show students how to apply these principles to enhance their own compositions. He will also include a live critique of student images and, using Adobe® Lightroom® CC, will guide students through the editing process to transform the images into stronger artistic statements.

---
March 28-29
with Jasmine Star and JD Delatorre

If you're an established second shooter or looking to become one, this course focuses on ways to strengthen your portfolio, be proactive, improve shooting technique, establish the terms of shooting agreements, become a vital asset to the wedding day, and learn how to book jobs. In addition to lots of content, conversations, and fun, a live shoot will demonstrate the first/second shooter dynamic and a portfolio review.

---
March 29-30:
with Rocco Ancora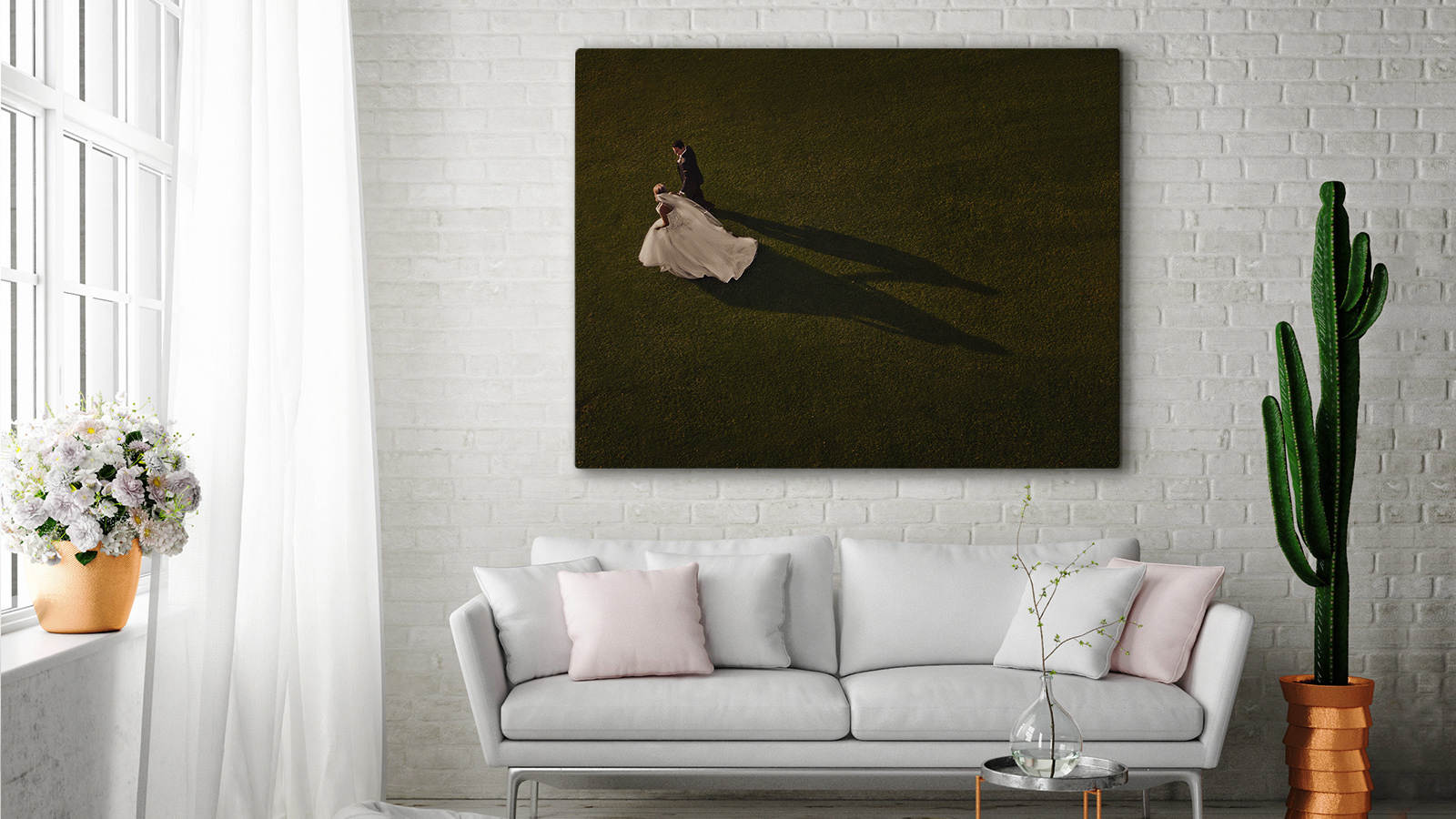 Print Your Images As Art
To be able to see and hold a photograph you've taken can be a powerful experience, especially if the image looks exactly as you envisioned when clicking the shutter. International photographer and master printer Rocco Ancora joins CreativeLive to show how to capture and edit your image so that it translates perfectly to print. Whether printing on your own or using a third party printing service, Rocco will have you confident in everything from calibrating your monitor to choosing the right paper for your product. In this class you'll learn how to:
Pre-visualize your print before you capture the image
Techniques for calibrating your monitor
Color management policies in Adobe® Lightroom® CC
Manipulate your image in Adobe® Photoshop® CC
Choose the right paper for your print
Print through lightroom, photoshop or a lab
Print for an album
Knowing how to understand color and how that translates from a digital file to a print is essential to selling your prints, albums or creating art for your home. Join Rocco Ancora and CreativeLive to simplify your print workflow while enhancing your end product.
---
Article Updated 3/21  – The CreativeLive "On Air" Schedule is always being updated so stop by and RSVP a few for yourself!  Remember, if its "On Air or LIVE" – its free!